Links

Northern Trust
Northern Trust Company Ltd was established in 1962 and is now one of the UK's largest and most successful privately owned property investment, development and land & regeneration companies.
Our existing property portfolio is extensive, with in excess of eight million sq ft of industrial/trade and office parks, and more than 5,000 acres of land, throughout the UK. More than 1 million sq ft of the portfolio has been acquired over the last few years, with a further 2 million sq ft having been added via the development program. Northern Trust continues to expand through new investment, development and land & regeneration opportunities.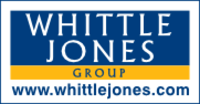 Whittle Jones
Whittle Jones Chartered Surveyors perform an asset management function for commercial portfolios totalling in excess of 9 million sq ft, consisting of industrial/trade and office accommodation in over 4,000 units, with unit sizes ranging from as little as 76 sq ft to c 50,000 sq ft.
Whittle Jones has 4 regional offices across the country dealing with all aspects of portfolio management including, day to day property management, all features of Building Maintenance, Agency and Credit Control. In addition, Whittle Jones has an in-house development expertise to enable new developments where appropriate.
From each regional office Whittle Jones can meet a wide variety of occupational requirements on flexible terms to suit, and offer a fast and efficient service from professional management teams. With planned maintenance programs, security improvements and new developments our customer base is continuing to grow year on year.
Whittle Jones is dedicated to assisting new and existing businesses expand and relocate where possible in the Northern Trust portfolio.